About Us
Mixee Labs is a platform for designers to create customizable products and sell them online. We manufacture these customized goods on-demand using 3D printing via our production partner, Shapeways, who ships directly to the customers. Anybody can customize products without knowing how to model, and anybody can own 3D printed products without buying a 3D printer.
With our JavaScript Platform, developers can program 3D objects using JavaScript. They can set parameters that others can use to tweak the object. In the future, we also plan on adding platforms that enable 3D Modelers who don't know how to code to make interactive product creators.
We will work with all designers to make sure their prints are manufacturable, and advise them on material choices before we publish each creator.
Mixee Labs Team
MixeeLabs
builds online software to make creativity accessible to everybody.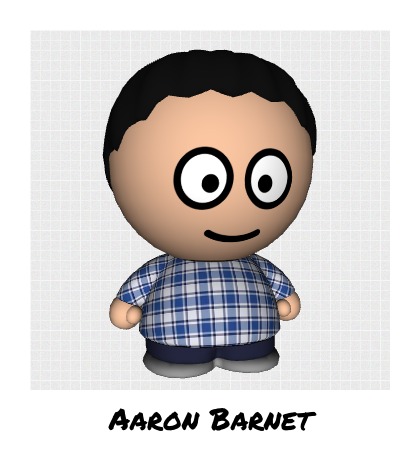 Aaron is the lead developer and architect. Prior to starting MixeeLabs, he worked at a hedge fund building trading software. He loves programming, reads voraciously about technology and startups, and enjoys food. Aaron studied Computer Science at Yale.
Nancy is the design and business lead for the team. Prior to MixeeLabs, she ran the Materials Product Group at Shapeways. She has experience in developing materials for 3D printing, as well as designing and producing 3D printed consumer facing products. Nancy studied Cognitive Science at Yale.
---
Thank Yous and Credits
We'd like to take a second and thank some folks who have helped us, and properly attribute those whose creative assets we use and remix.
WebGL Libraries and Hacks
Mr. Doob/Three.js
- Three.js is the WebGL library that we use to run some of our creators. Three.js also includes the original Blender to Three.js plugin, which we hacked to make work specifically with Shape Keys, Morph Targets, and tailored it for Mixee Labs
X3DOM
- Another WebGL library that we use for some of our creators
Stickman Ventures
- thanks to their original Shape Keys to WebGL demo, which we studied to make our Blender add on possible
The Noun Project a platform for symbols and icons, some of which we use
Bowling
designed by
Juan Pablo Bravo
from The Noun Project
Profanity
designed by
Juan Pablo Bravo
from The Noun Project
Worker
designed by
Juan Pablo Bravo
from The Noun Project
Yoga
designed by
Juan Pablo Bravo
from The Noun Project
Bicycle
designed by
Diego Naive
from The Noun Project
Tie
designed by
Roman J. Sokolov
from The Noun Project
Hat
designed by
richard pasqua
from The Noun Project
Headphones
designed by
Luc Poupard
from The Noun Project